A famous name in snacks
Potato crisps, nachos. We're hooked on crispy, crunchy snacks made from the best potatoes and corn. Our passion for delicious snacks has earned our family chip factory a strong reputation as an international private label manufacturer.
A brief introduction
Roger & Roger is owned by the Dick family, a leading name in the Belgian food industry. We began production of potato and corn snacks in Mouscron in 1999. Under our motto 'A FAMOUS NAME IN SNACKS' we are able to draw on more than 20 years' experience as a dedicated, preferred supplier of top-quality crisps. We export our snacks to around 20 countries.
An enthusiastic, flexible and ambitious team of some 350 employees control the whole production chain for our extensive range, from the selection of potatoes to packaging and distribution. With a focus on quality, efficiency, innovation and sustainability.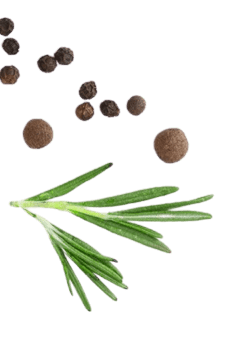 We are topper(s)
Teamwork
We enjoy working together as a team towards a common goal.
Ownership
We take responsibility for our actions in order to ensure high-quality performance and results.
Passion
We are driven, engaged, and proud of what we do.
Partnership
We put our customers (both internal and external) first by providing reliable service and finding sustainable solutions.
Evolution
We want to grow along with the company while respecting the environment.
Respect
The basis for all our values is respect.
Big in private labels
Most of our production is destined for private labels. Almost all retailers offer a wide range of our products under their own label. We target intensive long-term relationships with our private label customers to ensure we meet their specific needs in terms of quality. We do our utmost to constantly improve and optimise our partnership, so that they are able to offer their customers the tastiest potato crisps and nachos.
Milestones
1999: Formation
2004: Acquisition of the Croky-Benelux brand
2008: Switch to 100% high oleic sunflower oil
2010: New hand-cooked chip product line
2012: New nacho chip product line
2013: Full warehouse automation
2014: Continued automation, installation of a new taste platform, new packaging line
2015: Installation of a second hand-cooked chip product line, opening of the R&D laboratory
2016: Opening of a second automated warehouse, new washing installation, installation of a second nacho chip product line
2017: Installation of a third nacho chip product line
2018: All Roger & Roger products become completely glutenfree
2019: New (organic) potato chip production line to increase production capacity
2020: Installation of the biggest chips-oven in the world